Bookseller's Page – About Us
Multiple Small Business Ideas and Resources to Help Your Family Succeed Online
Our services focus on simple and creative small business ideas that involve your whole family, building unity, entrepreneurship and financial freedom.
We believe there is no better teacher for your family than YOU. With our tools, advice, expertise and resources you're on your way to owning a successful small business at home or anywhere.
Do you need focus with your small business ideas?
Many people want to start a small business but are overcome with ideas and have no real focus. We will help you hone in your small business ideas into practical goals. We started our own home businesses over two years ago. This enabled dad to quit his high paying corporate job and come home fulltime one year later.
How on earth can you involve young people in your home business?
What better way to prepare your children for adulthood than to involve them in your life through teaching them ethics, diligence and the value of hard work while working along side of you?
Do you need vision and encouragement to take that first step?
Our vision is to help you do what we have to unify and strengthen your family:
By providing small business ideas, advice and resources that are either absolutely free or inexpensive and most importantly easy to do or use.
By showing you every step of the way through our ezines, web pages, informational products, and consulting services.
By providing resources to guide you in discovering, designing and developing your home business ideas and find a niche specifically tailored for you into a family business enterprise.
A Little About Us
Michael and Julie Anna Schultz are parents to eleven children and homeschooling all of them. They live in rural upstate NY. They have been children's rare and out of print booksellers for over twelve years online. They are Powersellers on eBay.
Mike is a stay at home father. His primary income is through book selling on eBay. He left a lucrative job in corporate America four years ago. Mike and Julie Anna's vision is to help every family unite through home entrepreneurship. The Schultz family consults and mentors families in creating income at home, and teaches them how to include their children as intricate assets to the business. Mike travels all over America teaching eBay classes, as well, as entrepreneur classes. Julie Anna sits at home with the eleven children eating bon-bons. … not really – read more about our bookselling below.
About Me as an Online Bookseller and Consultant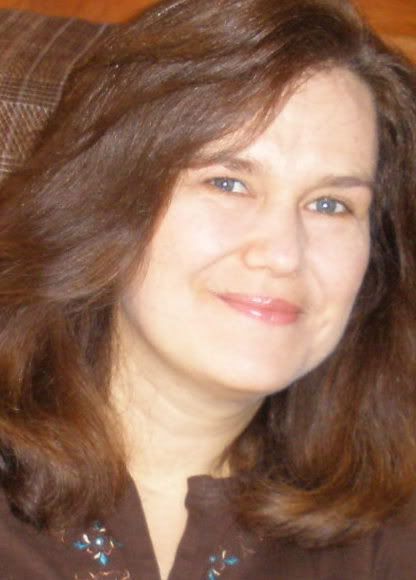 Welcome to my book seller's page. I'm Julie Anna Schultz. This is my main business and the one I have invested the most time in over the years – bookselling. I have been a specialist in out of print children's books for several years. My passion began when I started homeschooling my children in 1994. I learned quickly that the quality of children's literature has changed for the worse in the later part of the last century. It has been declining rapidly every subsequent year. Such a shame since the quality of literature we expose our children to has a direct impact on their thinking and language arts ability. I set out on a mission of sorts once I learned that many of the older very well written books are out of print and are difficult to find. I frequented the used book stores, the thrift stores, yard sales, and Friends of the Library book sales looking books for our homeschool and personal library. I noticed multiple copies of books we had in our library available here and there and began picking up extra copies to share with friends. I just knew the books were probably destined for the trash if not purchased.
As I became more adept on the internet and discovered eBay I had a light bulb moment – why don't I sell these books I rescue? This was in 2001 and we since have found that selling books on the internet can be a comfortable income. Fast forward to the present- I teach others how to do what I do and enjoy helping families supplement their incomes by learning a specialty in the book selling world. Specializing is a smart move online. Setting yourself apart helps give you credibility and diminishes the competition.
Check out our services that can help you become a better bookseller here: http://www.SellChildrensBooks.com
Our ebook teaching how to sell on eBay (and other venues) here: Finding Jewels; a Guide in Identifying Valuable Children's Books
Experience and What Resources We Have Available to Help You Get Started
Our experience includes selling online successfully for over seven years. We sell on ten online venues primarily books. I have a subscription service for a bookseller to learn how to specialize in children's books or a person who is interested in selling books online to learn how to do so. This service will take you by the hand and load you with the knowledge you need to be a successful bookseller. Read more here. I also have a Yahoo discussion group where you can join for free to ask any questions you may have about selling online.
Peruse our book inventories here: http://www.BookJewelsForChildren.com
http://www.amazon.com/shops/bookjewelsforchildrenbookstore
Drop me an email at JA@FamilyBusinessIdeas.com I'd love to hear from you!